No.10 Eco Friendly Liquid Immersed Transformers have been recently installed in Cornwall (UK).
The transformers  have been designed with corrugated steel tank, with the primary side of 33 kV and secondary side of 415 V.
On MV side have been foreseen n.3 plug-in bushings type outer cone 36 kV/400 A and on LV side n.3+1 terminals type Pioch, respectively on the opposite wall sides.
An integrated protection device DGPT2 has been installed in order to monitor the transformer temperature, pressure and oil level and a pressure relief device was placed on the top cover in case of overpressure inside the tank.
The cable box on the secondary side has the internal facilities to be able to receive n.4 cables of 630 mmq per each phase from the bottom; cable boxes of primary and secondary sides are both in IP55.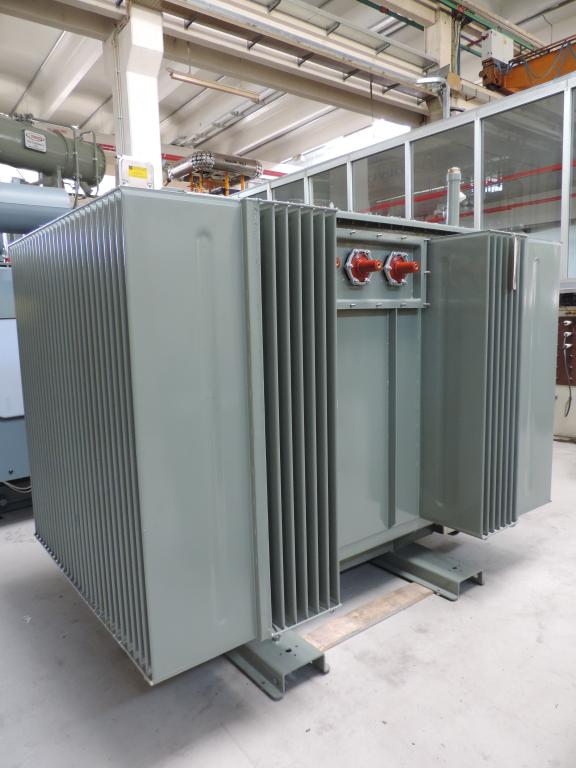 The transformers have been linked to 40 diesel generators.
The 20 mega-watt diesel power station will be part of a "reserve" electricity supply to support the National Grid in the event of an emergency. The power station will be limited to run for a maximum of 200 hours per year, and will be brought into service only when the National Grid requires. No risk to anyone and the related application planning met all required tests for noise, air pollution, and impact on heritage sites and landscape.
The government announced in December it was making £175 million available in subsidies for "diesel farms" to support the National Grid in the event of an emergency.