Ecuador currently has an economy that depends on petroleum and agricultural products.
A drastically increasing of the electricity demand is expected during the next years; for such reason the government wants that the nation's electricity supply will be covered, in a manner increasingly growing, by renewable resources, preferably hydropower.
As result, laws and new regulations were introduced to encourage private investments in this sector.
Some facts - Ecuador (from Hydropower & Dams World Atlas 2015 and The World Bank):
- Population: ~16.39 Mio. 
- Access to electricity: 97.2%
- Installed hydro capacity: ~ 2,300 MW
- Hydro capacity under construction: 3,069 MW
- Share of generation from hydropower: ~46% 
- Hydro generation: 11,458 GWh
- Technically feasible hydro generation potential: 133,507 GWh
Sigchos Hydropower plant (HPP):
HPP Sigchos is located in the province of Cotopaxi, Cantón Sigchos.
The reservoir is situated on the Toachi River (the sector of Antimpe), whereas the hydropower plant is located on the left margin of the river, directly upstream from the confluence with the Pugsiloma Creek.
In the plant have been installed three horizontal 6 MW Pelton turbines.
The scope of supply for SEA includes design, testing, delivery and supervision during erection/commissioning of a liquid immersed transformer for Hidrosigchos C.A.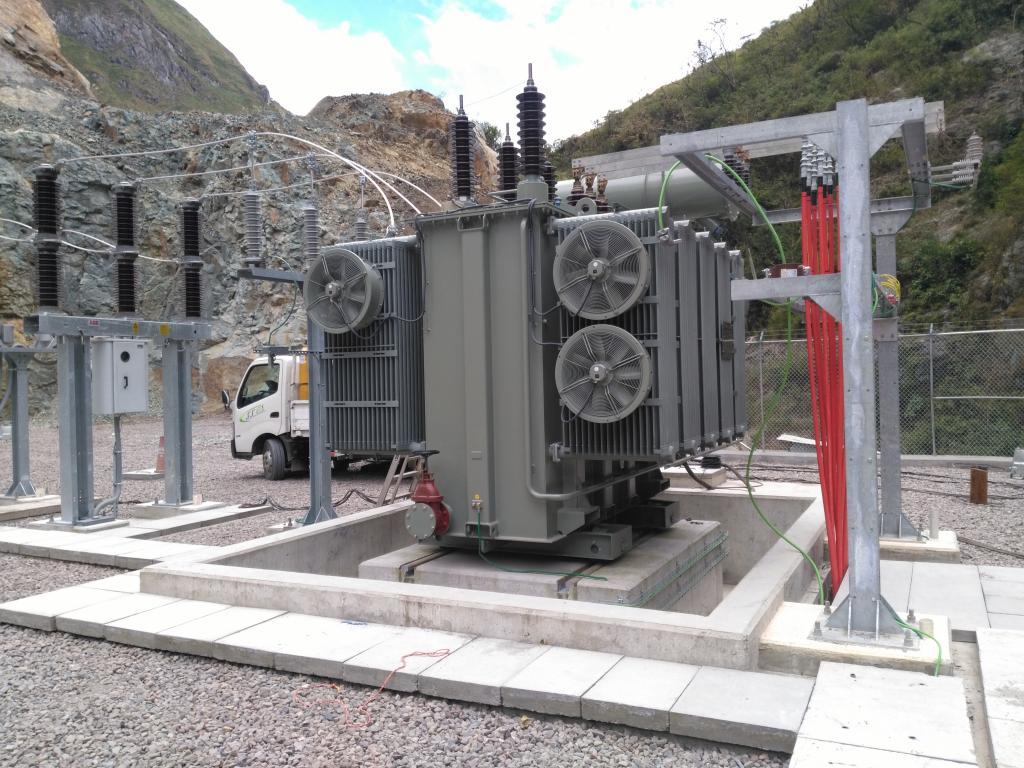 The main technical data are the following:
Power rating: 22 / 27 MVA
Primary Voltage: 69 kV
Secondary Voltage: 13.8 kV
Type of cooling: ONAN / ONAF
SEA, after this positive project, looks forward to the development of hydropower in this Country and it is ready to support it with its technology/know-how during next years.