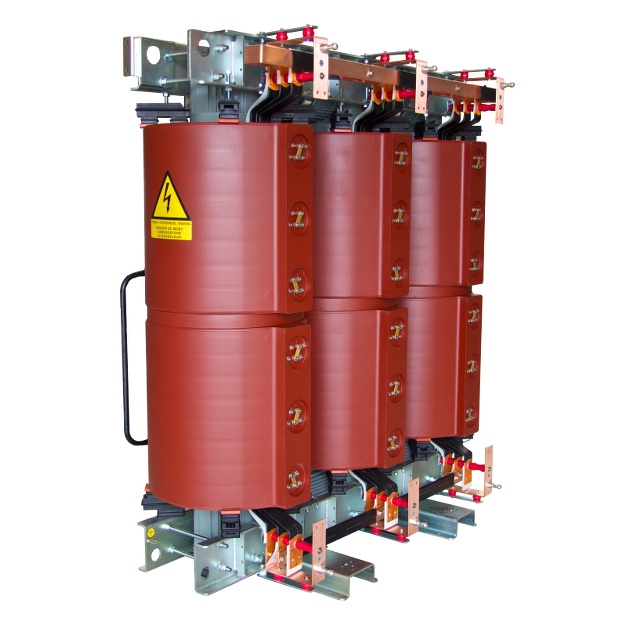 ---
Rating power: up to 30 MVA
Insulating level: up to LI 200 kV
---
---
Main advantages
Performance and overload

High capacity to support overloads and perturbations.

Excellent performance in case of seismic events and vibrating conditions.

Silence

High efficiency material and special geometry design to reduce noise emission in the 

buildings applications.

Eco+POWER

No fire risk caused by flammable materials.

No risk of environmental contamination caused by liquid leakages.

Used materials are recyclable.

Savings

High efficiency design, reduced maintenance and installation flexibility in the buldings.

Compactness

Compact design for indoor and special room or box dimensions combining terminals 

position flexibility.  

Resistance

Designed and tested for hard enviromental areas from contaminated zones to low 

temperatures installations.
---
TTR cast resin transformers are distribution, industrial and power transformers with ratings up to 30 MVA. Medium voltage windings are vacuum casted with epoxy resin and they are suitable for indoor or outdoor applications.
Outdoor solutions can be realized with a wide range of boxes; for lower ratings there is the new type TTR IP00 (without enclosure), validated according to ENEL regulation.
TTR transformer can be used in substations for public buildings, hospitals, airports, and in places where usage of liquid immersed transformers is restricted for fire risk or enviroment protection, e.g. tunnels, marine, cranes, offshore platforms, wind turbines, groundwater catchment areas and food processing plants.
SEA cast resin transformers are certified in compliance with IEC60076-11 for:
E3 (Environmental class)
Heavy pollution, frequent condensation
 
C5 (Climatic class)


Lowest ambient temperature: operation -50 °C, storage and transport -60 °C


 
F1 (Fire resistance class)


Risk of fire: materials free of halogens, limited formation of fumes, self estinguishing transformer fire, limited contribution with calorific energy to the source fire
---
Special technical executions can be realized according to the customer's requests: 
On Load Tap Changer (OLTC) 
Double or multiple tier execution

Multi secondary windings arrangement

Special passbars

Special cable output from enclosures

Different type of cooling (AN-AF-AFWF)